Oct. 20, 2021
Custom drink coasters play a very crucial role in promoting our brands. They deliver a special message to your customers and make them feel appreciated for their efforts. For a drink coaster to be considered helpful, it must deliver the right message and create the right impression.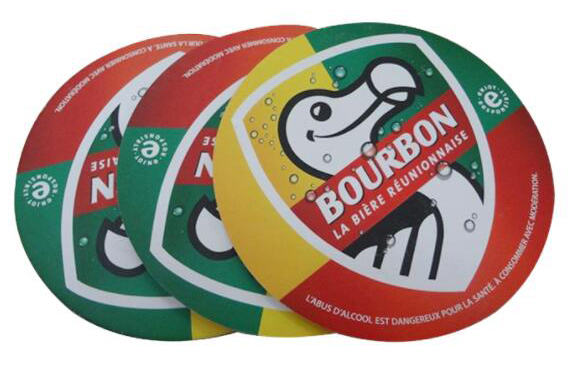 Many people have tried using drink coasters and did not realize any benefits because they failed to make them in the right way. Once you hire the best team to design your custom paper coaster for the restaurant, the rest becomes simple. There are some essentials of a great paper drink coaster that you need to include. This article shall discuss some of the essential things you need to have in your promotional beer coasters. Those things include;
Business name and logo
Your business logo is one of the most helpful things to include in your coaster papers. That is because your logo serves as your identity. Regardless of where your coaster paper will appear, people will never forget your business after coming across your logo. Therefore if you need a custom coaster paper that will help you promote your business, ensure you have your business name and logo in the paper.
Special message
There is always a special message that one wants to pass via the custom coasters. Therefore the message you want to pass should be accurate and relevant. Many people make the mistake of printing irrelevant messages that do not have any impact on the readers. If you are giving a special offer, you need to ensure you provide a brief special offer message. Always ensure you avoid give very long notes on the coaster paper. Remember that the shorter the message, the more it will be easy to read and appealing since the font size is bigger. That will help you pass your special thank you, offer, invitation, event message, or other easily.
Events/business location
Giving the location of your event or business premises on a promotional coaster paper is an essential thing. For instance, if you are doing a beer brand promotion and forget to include the location where customers will enjoy the offers, your drink coasters will be useless. You need to ensure each offer you have listed on your coasters papers has its specific location. By including the event or business location, you will rip the good results for the coaster papers in marketing.
Contact details
Giving your audience a reliable means for contacting you is essential when designing a custom printed drink coaster for the bar. That is because a customer may circulate the coasters in different places. Once someone sees the coasters, the contact details will guide the person to your business and enjoy the offers you are giving.
When giving the contact details, you can include a website link, phone number, email, social media links, or other reliable contact details. By providing all the details discussed above, you will make it easier for the customers to connect with you and make your custom drink coasters more effective marketing tools.