Mar. 12, 2022
Are you planning to get a custom corporate gift set for your employees, customers, business partners, friends, or any other special person to you? Then we are here to ensure the items you choose to include in your gift box will bring the best impression. Custom gift set contains business details such as company logo, contact details, and other relevant info for promotional purposes.
Image source: https://www.topbestgifts.com/
Gift sets are inexpensive yet powerful ways to make an excellent first impression and lead to more sales and profitable business relationships. This article will discuss some of the top 8 items you need to include in your business gift set for the best impression and great promotional purposes. They include:
1. Business card holder
If you are sending a corporate gift set to someone who is not already working with you or for you, this is a great way to make a great first impression! In addition, your recipient will be able to keep all of their cards and correspondence in one convenient place.
2. A notebook
Not only does this help your customer or employee write down all their essential details, but it also provides them with a place to jot down ideas, reminders, etc., which will hopefully lead to more sales and profitable business relationships.
3. A pen
An inexpensive pen like the ones available at office-supply stores will go a long way when trying to create a sense of professionalism.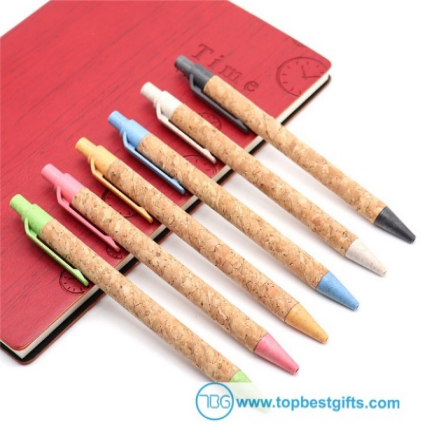 Image link: https://www.topbestgifts.com/
The pen should be one that your recipient will feel comfortable using, something that has a solid, non-plastic body. You can opt for bamboo pens or metallic since they appear classy and stylish
4. medium-sized umbrella
Umbrella is an additional helpful item that will give your recipient some relief from the sun (or rain) if they are out and about when you send them the gift set! Your recipient will appreciate this thoughtful little detail.
5. USB Flash Drive
If your customer or employee has a computer or a tablet, they will appreciate having a portable device that will allow them to save all those details you have given them in their notebook. It's a small thing, but it will go a long way!
6. Wireless keyboard and mouse
If your customers or employees have a computer, then they will appreciate having these items to help them type up all those notes they have been taking.
A mouse and keyboard are handy corporate accessories to help your recipient execute tasks faster on the computer and be more productive. They can use it to navigate their PC or tablet, open and close programs, etc.
7. A nice bottle of water
That is especially important if your recipient is working outside; it will refresh them and keep them hydrated, making it more likely they will be able to give you top-quality attention.
8. A Keychain
Keys for your clients and employees identify them as belonging to your organization. If they lose their keys, you can get a new one made with your company name and contact details. It is good to have a few keychains on hand for this purpose.
Image source: https://www.topbestgifts.com/
Keychains serve a dual purpose: They not only let people know they belong to you; they also function as a great way to grab attention! A nice big one will draw attention and may even become an instant award!
Conclusion
There you have it! 8 useful items which will make a very positive impression and help you create more sales and profitable business relationships. The items discussed in this piece were selected because they are tried and tested, which will be useful for your customer or employee no matter what type of work they are doing. They will appreciate having these items; it is another small way to show them you care. So, for help to design your corporate gift set, contact us today and speak to our experts.