Dec. 03, 2018
A certain trade show usually focus on an industry and buyers who are involved or interested in that business line. Exhibiting or attending the exhibitions regularly is a great way to increase brand awareness or get more useful contacts. Regarding the Promotional Top Best Gifts items, there are 5 trade shows which deserve attending.
No. 1 Hong Kong Gifts & Premium Fair
As the world's largest gift items fair, organized by HKTDC (Hong Kong Trade Development Counci) and held at the Hong Kong Convention & Exhibition Center during 27th – 30th April every year.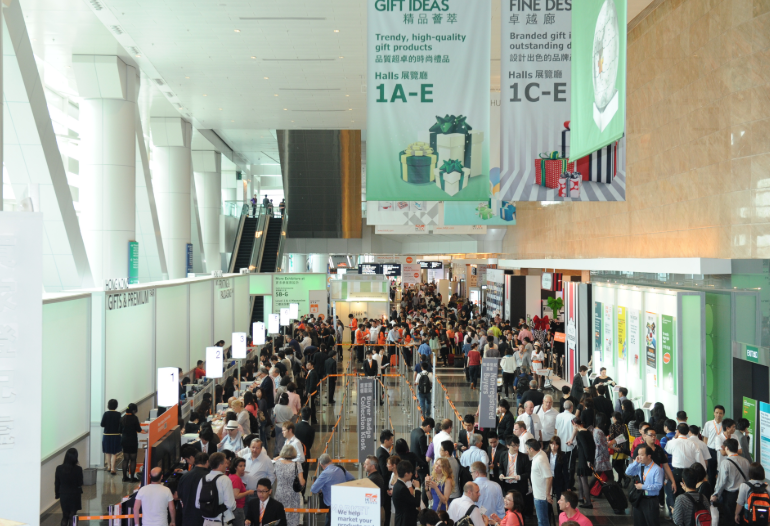 It covers a huge range of trendy, top-class Personalize Cheap Top Best Gifts in various booths.
No. 2 New York ASD Gift Show
Held by Emerald Expositions, in 17th – 20th March at Las Vegas Convention Center, ASD show is transformed, inspiring and innovative.
It is the most powerful retail event in North America. You can find thousands of arrays of gift items, toys and souvenirs at this fair.
No. 3 Canton Fair
China Imports and Exports Fair, held twice a year, which is short for Canton Fair. It is the largest trade show with the largest scale and most complete exhibit variety.
There are three phases for this exhibition. Among them, second phase is mainly for the gift items, home decorations and other promotional souvenirs. You can see a lot of local gift vendors there and also the abroad Asian or European exhibitors. Including Custom Promotional Items with Logo, etc.
No. 4 Germany Tendence Show
Held in 30th July and last for 4 days, there are a wide variety of gift items, for example, Branded Keychain Wristband China, and other art crafts at Tendence Liftstyle show.
Germany with the largest population in EU, is the third biggest market in the world. You can definitely get the lastest gift market trends from this trade show.
No. 5 Tokyo Gift Show
The Tokyo international gift show will take place four days from 12th – 15th Feb at Tokyo Big Sight. Custom Brand Rubber Coaster is one of the gifts.
Thousands of exhibitors will present their gift items and consumer goods with latest fashions. It really inspires the visitors because of its creativity and originality.
Promotional gifts are updated time to time. Gifts Trade fairs are really powerful marketing medium. It bring the buyers and sellers from all over the world in one place in short time. Both of them can benefit from the exhibitions by sourcing the right gift items and suppliers or getting potential leads or orders.