Jan. 24, 2022
Investing in quality business gift sets is an excellent strategy for any business that wants to attract more sales, customers, win customers' loyalty, and much more. You can give business gifts at any time. Rewarding your loyal customers, employees, business partners, or any other relevant person in your business can significantly impact the company's growth.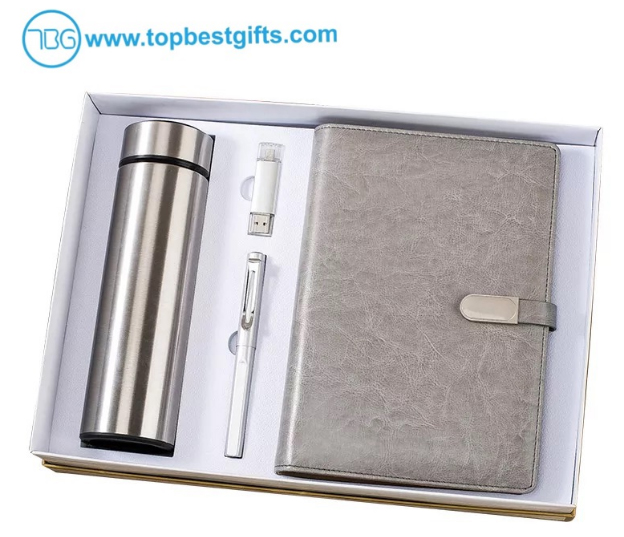 A good impression of a business gift set will surely make your customer more likely to purchase other products from you. A business gift set is an opportunity for you to express your gratitude, appreciation, and commitment to your loyal customers. In this piece, we shall discuss the four essentials of a great corporate gift set
1. Great Product Selection
When purchasing your first-ever business gift sets, think about what kind of product you would like to give away. Is it a promotional item or something that people can use daily? Will your gift set be beneficial for your customer or not? If you cannot decide, perhaps it is better to buy them all at once, since choosing the wrong gift may hurt your reputation. A good gift set should include items that can be used for an extended period. It should not be something that one will use on a single occasion. That ensures your brand enjoys long term marketing results
2. Appealing Packaging Design
This is important! Your customers will feel that their business gift is precious if you provide them with a gift box that is more attractive than other products in the market. That will improve the value of the items in the package box. The most important part of your packaging is the packing material.
A sturdy cardboard box or a plastic container is an excellent idea for business gifts. If you use a traditional corrugated box, make sure to choose a strong material. When designing your packaging, make sure that it can protect your business gift from any damage during delivery. A package that cannot withstand external damage may negatively impact your customer.
3. Do Not Forget To Include A Special Note
You must add a special note to your gift sets. A good thing to include is a short and sweet business thank you note that you can quickly write in less than 5 minutes. In addition, you should remember to include your company name, contact information, and the occasion when you made the gift. It would help if you also considered sending a personalized card along with the gift set.
4. A Great Promotion Details
A great gift set should have a promotional component. It should include items that are useful for your customers. If you want to sell more products, you can create special discount codes or coupons and have them in the business gift. You can include additional products such as business stationery, notepads, or pens as a part of your corporate gift.
Conclusion
Your business gift sets are an opportunity to show appreciation, gratitude, commitment, and appreciation for your loyal customers. Your customers will surely respond if you give them well-planned and quality gift sets. In return, they will be thrilled to promote your brand and bring you more profit. Consider the four tips discussed above, and you will be able to make a great first impression on your customers or the person receiving the gifts. Send us an inquiry today to speak to our corporate gifts experts.